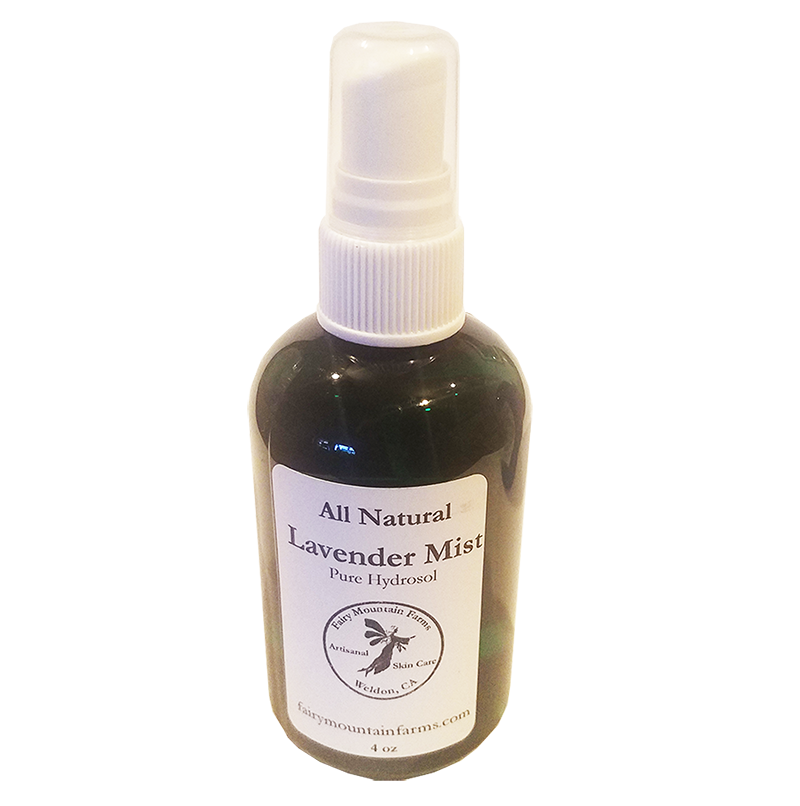 Use this incredible hydrosol for skin issues, especially on skin that has been overexposed to the sun.
For a relaxing atmosphere use lavender hydrosol to mist linens, furniture, and pillows.  Lavender hydrosol is especially useful before bedtime to help unwind and relax from a busy day.

Ingredients:  100% Fresh Lavender Hydrosol.
Handmade and packaged at Fairy Mountain Farms, Weldon, California.