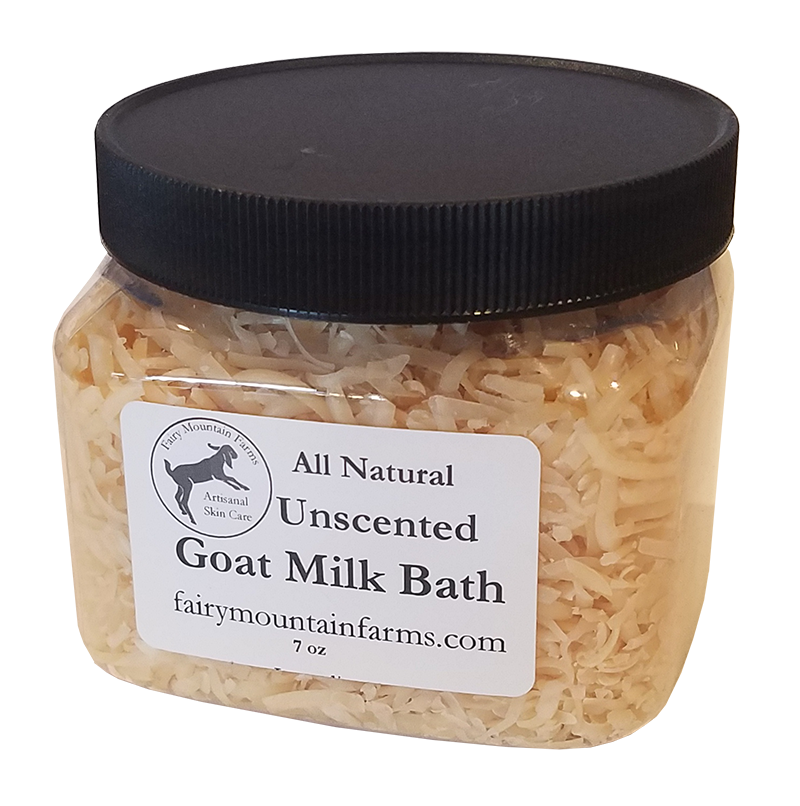 Goat Milk Bath - Unscented
Add a handful of goat milk bath to turn your next bath into the ultimate skin softening and hydrating spa experience. Our milk bath is a luxurious way to soften and soothe your skin and to replace lost moisture.
It is a gentle exfoliant that rinses completely clean, leaving your skin feeling silky soft.
Milk Bath for Sensitive Skin
Our milk baths are ideal for sensitive skin. It's the all-natural replacement that you can feel good adding to the tub.
Ingredients:  Fresh Goat Milk, Saponified Vegetable Oil, Olive Oil, Coconut Oil.